I knew there would be some Fledglings leaving the nest today but I didn't know all of them would! I really wanted to see at least one of the babies leave the nest and learn to fly. Oh well! The babies spent the morning preening and getting ready to leave the nest. I was gone for part of the day and when I came back, just the littlest bird was there: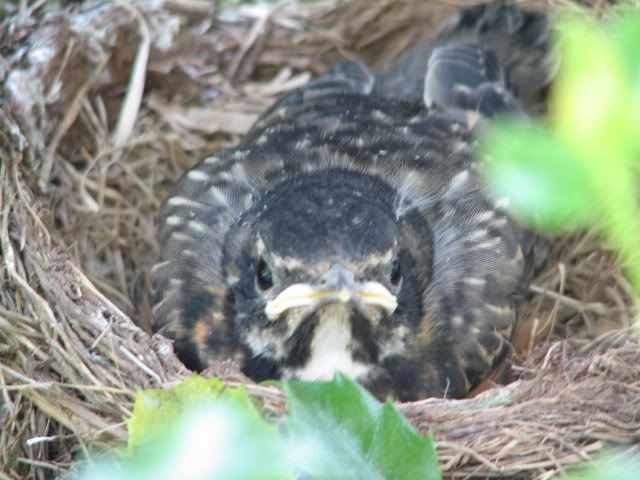 I watched the baby frantically trying to pull all her baby feathers out; she wanted to go too! She is so little I thought for sure she would wait a day or two before leaving the nest. Plus, I had seen Lucy feed her many times through the day; with all the food for herself, you'd think she would want to stay as long as possible! I thought I had one more chance to see a baby leave the nest. Unfortunately when I came back from dinner, she was gone too. Some birthday present for me. :(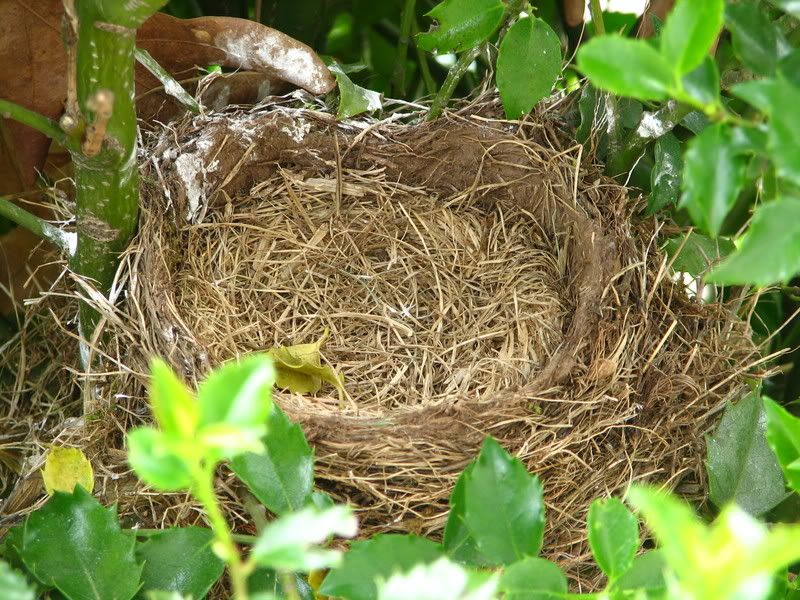 I have to say, Lucy's nest really stood up to the job. Better than Mama's at least. I guess we will never know what happened to that fourth hatchling. There is no evidence of it in the nest.
It's sad to see all of the babies and parents go. Jonnie and I had so much fun the past month checking on "our Robin's" through out the day. It's rough out there and we live in an area with lots of predators and dangers, I just hope all of these Robin's can make it! I will keep my eye out for the babies and hopefully I will be able to spot them in our neighborhood somewhere.