Robbie and Roxy are ready to go. They spend most of their time looking out of the nest, looking to the ground, etc. It is like they are trying to figure out how to get down and out of there! They don't shy away as much when they see me. They are getting bigger and bolder every day.
Roxy (L) Robbie (R)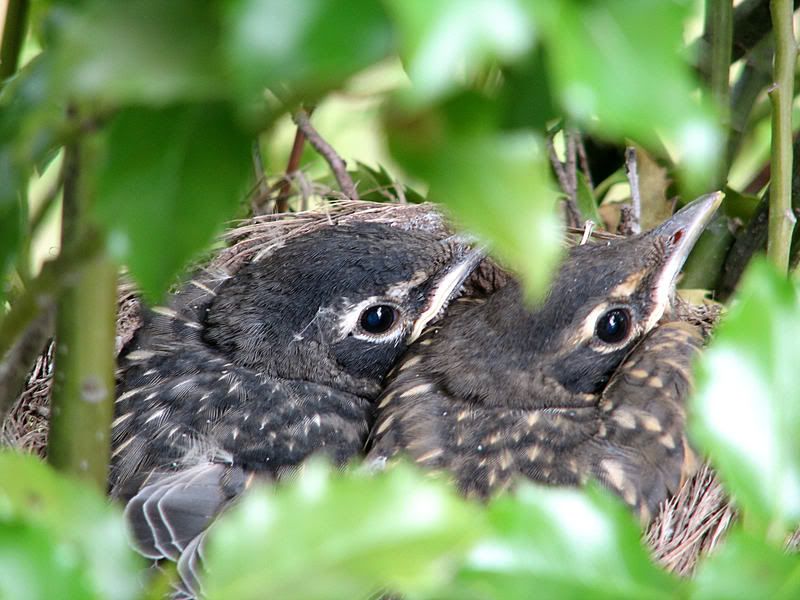 14 days old
Roxy (L) Robbie (R)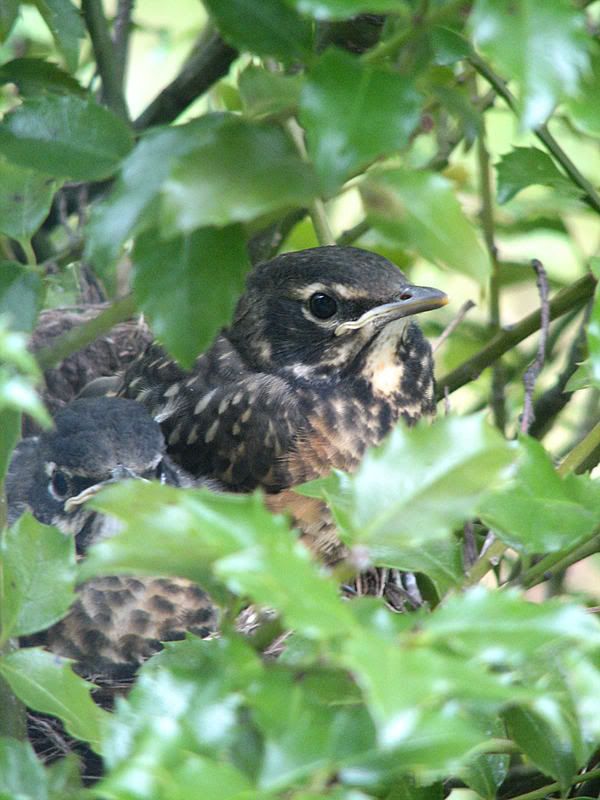 There was a huge thunder and lightning storm late afternoon. Lucy and Ricky were off foraging and must have gotten stuck in a tree somewhere. The babies were left alone for most of it. The holly branches did offer some protection from the rain, but big droplets would fall on them from time to time. Eventually Lucy made her way back to the nest and covered up the little ones. Big Mama was right there when the storm started. I don't think Mama and Daddy go very far from their nest; they always seem available whenever the babies need them. Robbie and Roxy are so big now Mama had to sit on the edge of the nest to shield them from the storm.
I have only seen 3 of Lucy's babies the past few days. I am thinking something may have happened to one of them. They all sleep with their heads up so when Lucy or Ricky come to feed, all they have to do is open their mouths.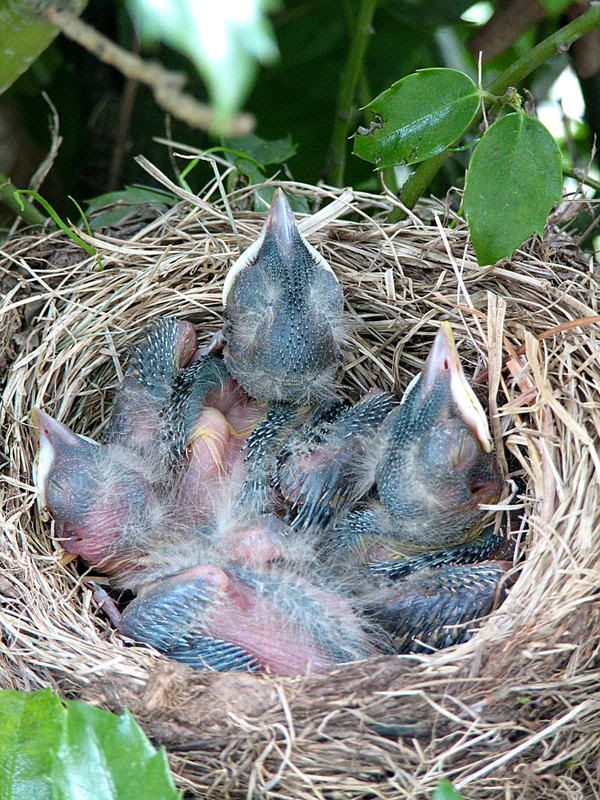 Their eyes are starting to open!