Two of the birds (the older and bigger two) have learned to perch today and they have been doing a lot of it. The biggest nestling keeps looking over the side of the nest to see what is down there. He also keeps pecking at the leaves around him, trying to figure out what they are. There seems to be some peer pressure going on in the nest now. As soon as one preens and flaps and stands up, another one will give it a try. They are always checking out what the other ones are doing.
Do it! Do it!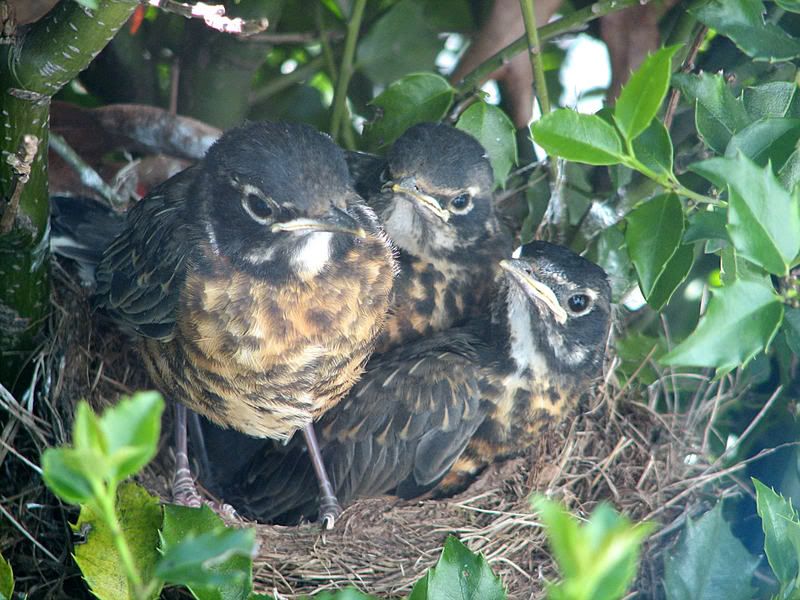 Thinking about it...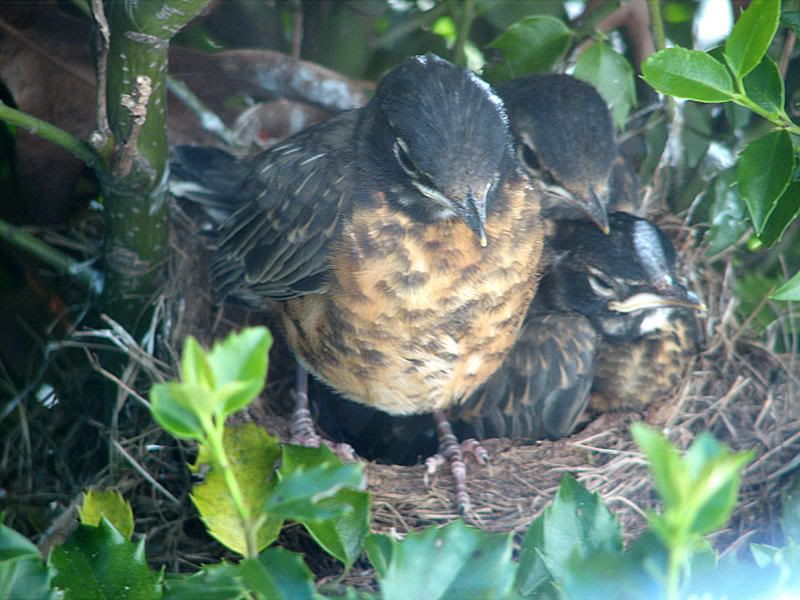 Nah, you go first.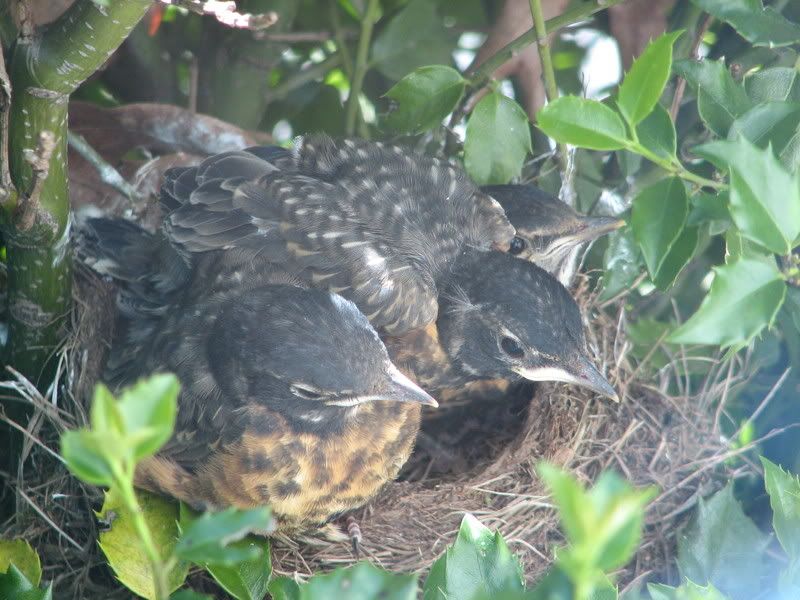 Today I found a Robin in the road in front of our house. I know it's not Lucy, Ricky or Robbie or Roxy, but I can't be sure that it isn't Mama or Daddy. Those two (especially Mama) were always flying across the street and have had many close calls with cars. I am going to pretend that it isn't one of them. Unfortunately, the damage is too great to see if it is either one of "my" Robin's. It's too sad to think about knowing that Mama has new eggs in a nest somewhere... Plus, I got a little attached to these birds after watching them, they each have their own personalities. Either way, it's sad because if it isn't one of mine, it is some other baby Robin's parent, poor things.